In order to understand the situation with Club de Lyon, we first have to return to the beginnings of NISA and more specifically last season with Valley United. When NISA was formed, one of the rules that they followed was that international players could be signed as amateurs, however, they were not allowed to be paid. NISA does not meet the requirements as a league to grant visas to foreign players, so there had to be ways to skirt around visa restrictions, even though that is in violation of United States laws. If everyone were to follow these rules, that would be fine, you could pay your domestic players. International amateurs could come here and they could have a tourist or student visa as they were not being paid. Tourist visas are allowed for players in amateur leagues, but not for paid players in a professional league. There are other leagues in the country that allow these sorts of rules (USL League 2, NPSL), allowing players to come here on student or tourist visas. The issue though was that Valley United did not follow these rules.
In May of 2022, it was announced by NISA that "the league [NISA] and club [Valley United] have been investigating alleged violations of United States immigration law." It turned out that Valley United were paying players under the table and not paying tax on that, to skirt around the issue of having these players as amateurs on tourist/student visas. The immediate outcome of these issues was that the head coach and general manager resigned and the six players' contracts were terminated. This led to the forfeit of 3 league matches, but they did go on to play 6 more matches. Then, in July of 2022, it was announced that Valley United would "suspend all operations for the balance of the 2022 season". This meant that they were removed as if they had never been a team and all "points [were] removed and the table adjusted to ensure sporting integrity". In the off-season, it was voted to change the rules to close these loopholes, a step in the right direction.
That brings us to 2023, a season without Valley United, but a new team, Club de Lyon (CdL). The issues with this club have been similar to the issues surrounding Valley United, along with turning a blind eye to what is going on, even though it's against the rules and the law. Club de Lyon has players who are known as "asylum players". While CdL started the season by following the rules, the rules were changed by the league early in the season. It was voted that they could have players signed, as long as they had a pending request for asylum. The violation is that in order to play as a foreign player, you must be on the correct visa to participate in a professional sports league. While the league voted to allow these players with pending asylum requests to play, they are not on the correct visas in accordance with the law. Interestingly enough, one of these players with a pending request for asylum: the son of the owner of Club de Lyon.
While I am able to verify all the above information, what comes here is now based on sources I trust, but I could not independently verify, and that is CdL's finances. It's been reported multiple times they are actually not paying their players. This is not to follow the rules about international amateurs, but this is because they lack the finances to do this. While I trust the sources on this, I also have two other reasons to believe this is true.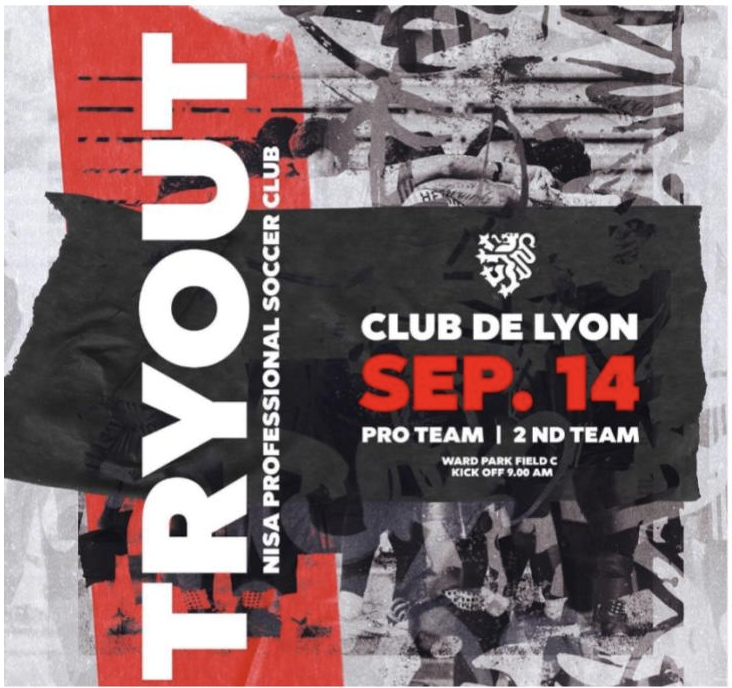 The first comes from an Instagram post by the club itself. While it's normal for clubs to hold tryouts and charge players for this, it is very odd that they have tryouts scheduled for September 14th to try to sign more players. The only two reasons I can see for this are either A) to raise money by charging whoever attends the $75 fee, and/or B) because they have lost players from their original roster due to not paying them. While the club itself has not been paying its players, it seems NISA has. For a prior away match, instead of not having the finances to travel, it is alleged NISA paid for the away travel and lodging, for the asylum players as well, even though that is in violation of the law.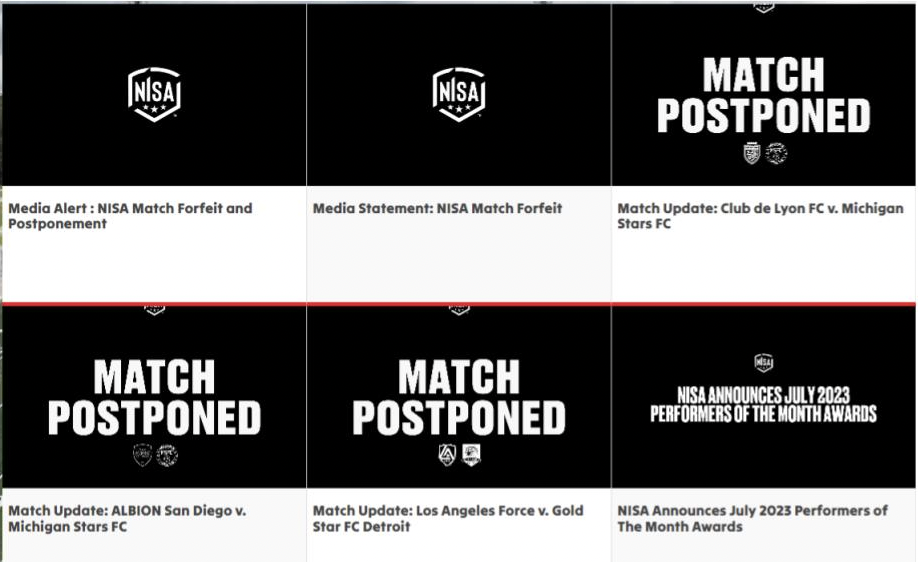 And finally, we come to the recent events with postponed and forfeited matches. I cannot verify the information on prior postponements. The statements announce two reasons and one of them appears to be valid. First, they state that out of caution for an incoming hurricane, it is better to be safe and postpone the match, which I agree with. However, these press releases also state "venue closure". That seems to be in line with the hurricane reason. The wording though is similar to the excuse for this weekend's forfeit to Flower City Union. In that press release though, they state it won't be "played due to lack of approved venue availability". This, however, does not mean the same thing at all. In addition to the rumors about not paying their players' wages, they also have not been paying their venue. They were evicted from Daytona Stadium, as the checks that they had "paid" bounced.
So where does this leave the club and the league? Well, Flower City Union gets 3 points and is in a playoff position for the first time in their history. This is the team I care about, but this is also not the important news. The important thing is that there are players and staff whose livelihoods are in limbo. It's not certain what will be happening to the team, either financially or legally from these allegations. I guess time will tell, but this was a story that needed to be told.
Editors Note: Specific aspects about the allegations were edited post-release by request of REDACTED