Hosing off the driveway. Putting couches and a TV in the garage. Cornicello chains. Smoking while on the toilet. Arguments about what real pizza is. These are all quintessential elements of the Italian-American experience, but this list is missing something.
What is it?
Hold on, let me rifle through this wooden clementine tray I keep italian things in:
No, that's garlic from the backyard…
Nope, that's not it…Scopa cards…
Hmm, maybe this? Nah, that's just a Pulcinella figurine.
Ah! Here it is!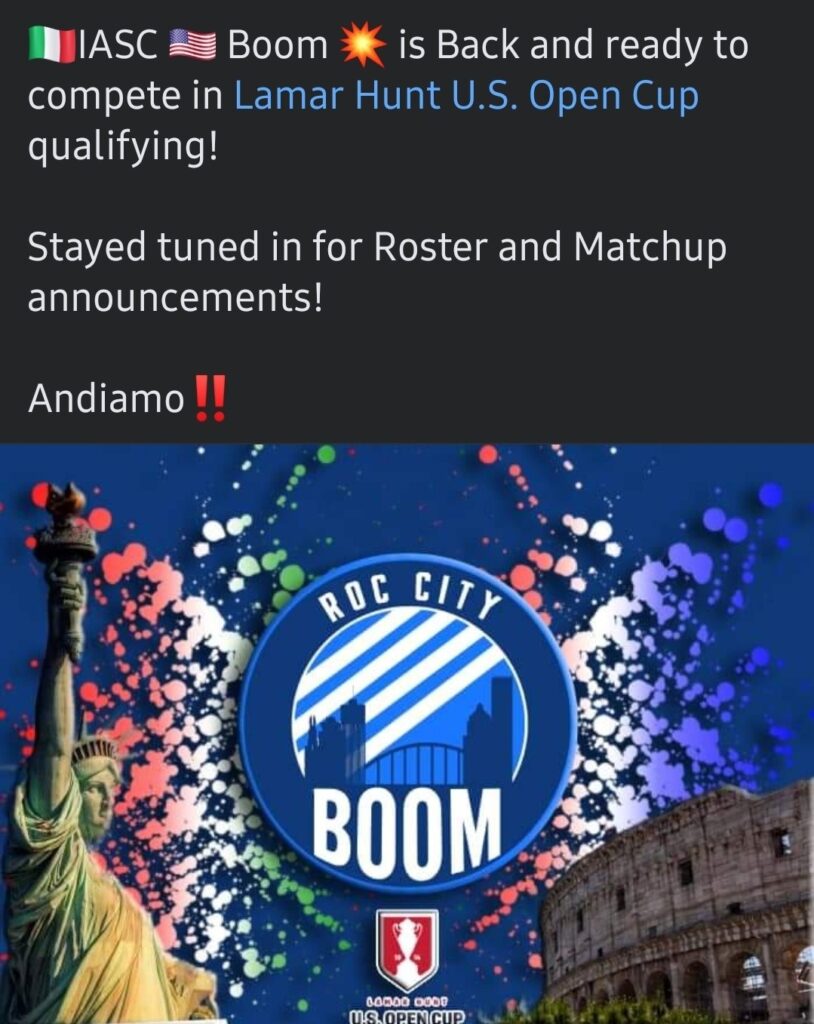 The newest edition to any Rochester paisan's bel-paese kit is the IASC Boom's annual U.S. Open Cup run.
Now, I'm sure you're asking, "Hey, wait a minute, fella! Isn't it called Roc City Boom? Ma che fai?" 
Well, yes. But, no.
The UPSL requires teams to compete in both a spring and fall league to qualify for the Open Cup through UPSL. The Roc City Boom only participates in the spring, but with some crafty clerical work, the IASC Boom can qualify for Open Cup through RDSL. In other words, the bid just fell off the back of a truck. Don't worry about it. 
What makes the IASC Boom interesting is the roster. It is a defacto UPSL Western New York division all-star team with players from Roc City Boom, FCY New York, FC Berlin, and Krajisnik FC, among other clubs in good standing with the division. Dom Francis from Harrisburg Heat and Phil Ejimadu from the late RNYFC also bolster the squad. 
Club president Nick Mojsofski was asked for some insight leading up to the Thruway clash:
"We look forward to the Qualifying process for the Lamar Hunt US Open Cup. We have a great group of players and are excited for the upcoming game." 
I hope you were sitting down for that.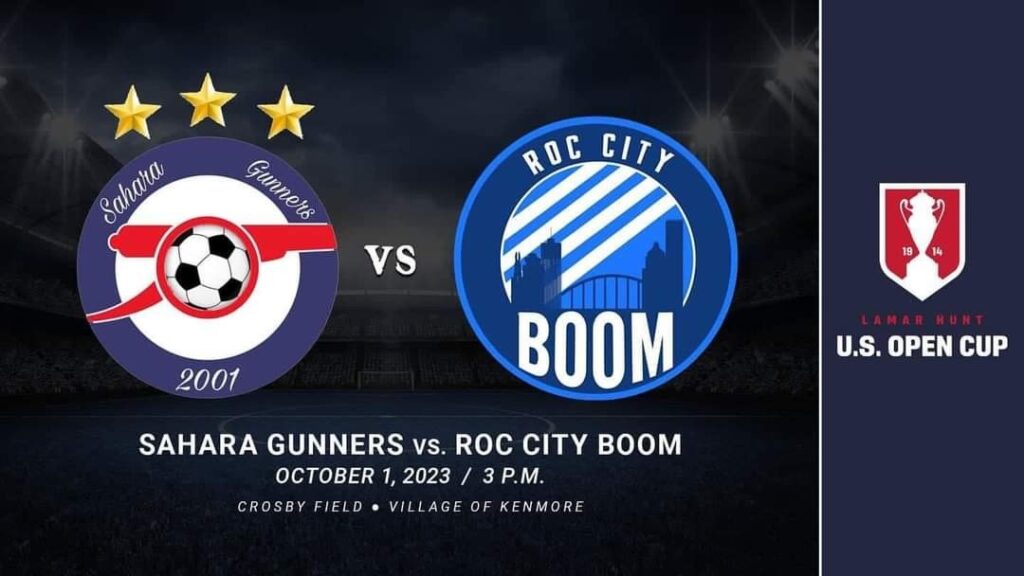 Last time these two sides met in this tournament, the Boom came out on top by scoring 3 goals to the Gunners' 1. With an arguably stronger squad this time around, the IASC Boom is poised to make a deep run and return Open Cup soccer– ahem– calcio, to Rochester.